Who We Are
we provide your pet with quality, common sense veterinary care
We are a full-service veterinary hospital that offers general medicine, surgery, dentistry, x-rays, and full laboratory services.
Our goal here is to provide your pet with quality, common sense veterinary care. You will be offered treatment options that fit your desired level of care as well as your budget.
Meet the Team
We determine the type of care you want for your pets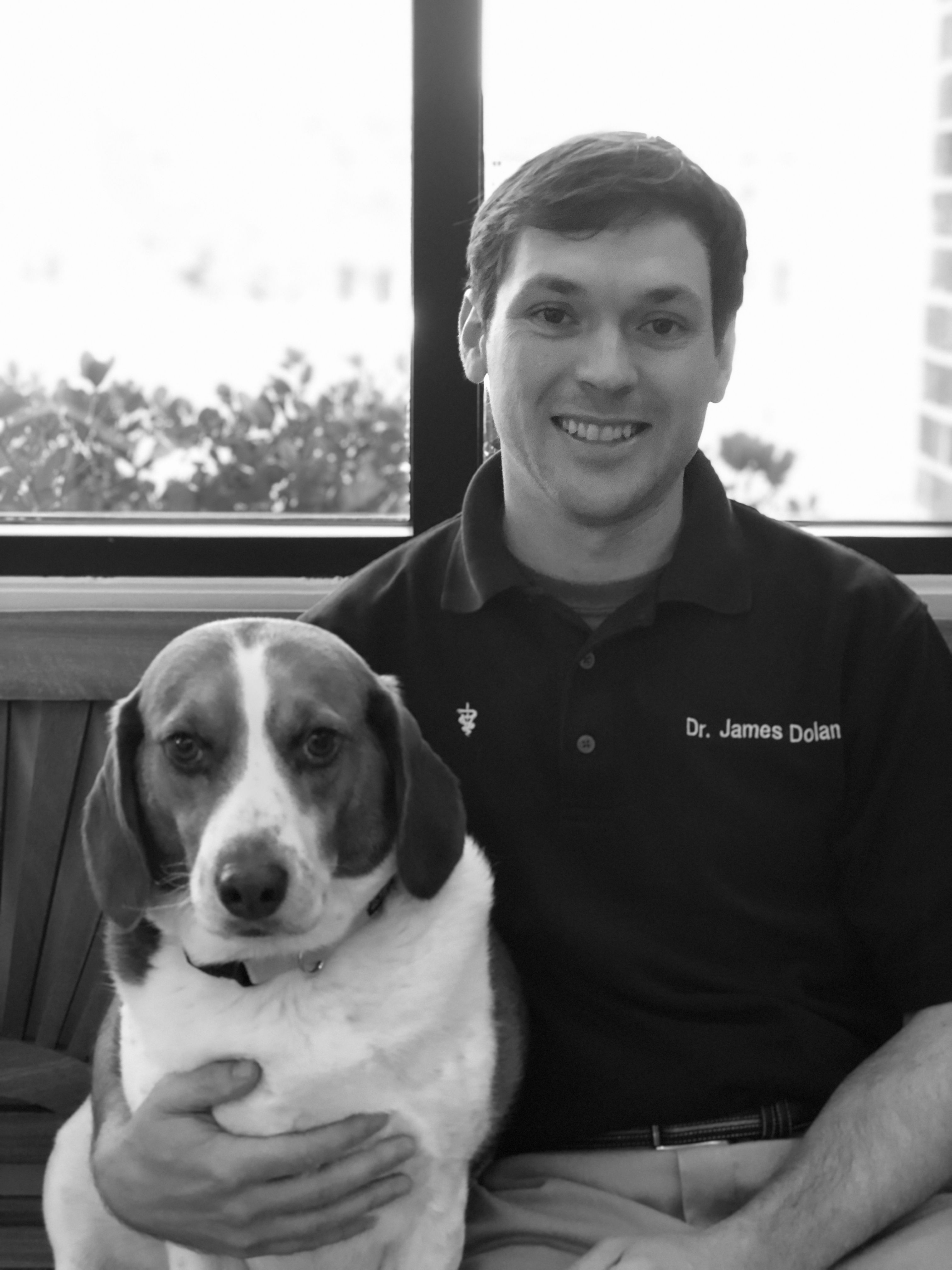 James Dolan, DVM
Dr. Dolan received his B.A. in neuroscience from Middlebury College in 2008 and a master's degree in Biomedical Science from Colorado State University in 2009. He completed his DVM from Virginia-Maryland College of Veterinary Medicine in 2013. His veterinary career began as a mixed animal practitioner in rural Pearisburg, VA where his daily routine centered around cattle, horses, small ruminants, dogs, and cats. He then moved to Richmond in 2016 and continued working with dogs and cats. When asked about his veterinary interests he said, "orthopedic surgery and preventive care. I very much enjoy the daily interactions and conversations with clients on how best to care for their pets."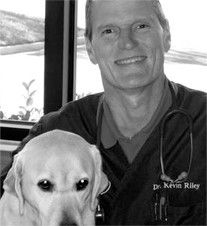 Kevin Riley, DVM
| | |
| --- | --- |
| Dr. Riley received his B.S. in Animal Science from Virginia Tech in 1980. He later went on to get his Doctor of Veterinary Medicine from Virginia Tech in 1986. In his veterinary career, he has treated a wide range of pets, from Goochland deer dogs to West End couch potatoes. His wife, Paige, is our office manager and he has two children. "My biggest goal in working with clients is to determine the type of care they want for their pets. Some people want human level care with ultrasounds, CT scans, and chemotherapy, while others prefer comfort care. I'll help you decide what you want to do and make you feel comfortable with your decision." | |
What We Do
We don't push services or products on you
During this visit, your pet will be thoroughly examined by a doctor and any issues you have about your pet's health will be discussed. By knowing more about your pet's lifestyle we can make recommendations about keeping him healthy.
Testimonials
DR. RILEY IS THE BEST. For 5 years Dr. Riley cared for my cat. If he couldn't treat something he gave me appropriate referrals. His fees were reasonable, and he did not recommend tests that were not absolutely necessary. When my pet was euthanized, Dr. Riley and his staff were very patient and caring. Now I am taking my dog there with absolute confidence that she will be receiving the very best. I highly recommend this practice. You may have to travel a bit, but the experience will be well worth it.
Ladylittles
Best vet in Richmond!. My family has taken our pets to Dr. Riley for as long as I can remember. When I got my first dog I of course took her to Dr. Riley as well. He loves animals, and is very kind and thorough. Like stated before, they do not do any unnecessary procedures unless they are asked to. Much less expensive than other clinics in my area (fan) and I don't mind driving out Patterson to get the quality care for my pets that they receive at Colonial Vet. The staff is also very helpful and kind. I recommend them to every friend of mine that has an animal.
burnttoast
Your family is his family. Dr. Riley has been seeing my family's dogs since as far back as I can remember. He and his staff have always cared for and about my pets, even after their time of passing. And my father was present when our German Sheppard was put down last year. He said that there were tears in Dr. Riley's eyes. After, we received the most touching, hand written card from Dr. Riley. For anyone looking for a vet to treat your animals as their own, please go see Dr. Riley. You will not be disappointed!
CEWalker
THE BEST. Dr. Riley is the most wonderful vet I have ever encountered. He cares about the well-being of your pet and never does any unnecessary tests. He is always friendly, gentle and kind with all animals. You will never find a more compassionate vet. His staff is always very polite and helpful. I had recently moved and still travel and hour to bring my pets to him.
dglvr01
I've had lots of animals over the years and thought I had met the best vet in the world in Lynchburg, but Dr. Riley wins the prize. He and his staff are so caring. He's very upfront and doesn't do unnecessary testing. I have an elderly dog, and it's so great to find a vet who cares about the dog's quality of life and not about lining his pockets by preying on people's emotions. This man is an angel as is his staff. Thank you, Colonial Vet, for all you've done in the little time you've been my dog's vet.
Google User
Colonial Vet Hospital is a great place to bring your pet. I recommend them without hesitation. The front staff, the vet techs, and the veterinarians are caring, knowledgeable, and kind. I first found them under duress as my old dog was dying. Dr. Fetterman made me and my dog comfortable and made sure my dog was pain free. She and her staff never "guilted" me in to unnecessary or invasive end of life care. (Other Vets at other Richmond Hospitals had with previous pets-and it was torture for us both) I now bring my rescue dog here for preventative care and have recommended them to others.
Leslie M.